Welcome to EJB Photography. Thank you for your interest in my work and for visiting the website. My name is Evelina J. Barnes (that is where the name came from :), I am the artist behind the lens. I specialize in fun, creative, contemporary photography.

My absolute favorite portraits to do are those of newborn babies. There is just something so pure and innocent about them and it only lasts for such a short period of time and that to me it is the most important memory to capture. The best time to capture newborns is under 10 days of age while they still retain the curled posture and are very sleepy. This allows for creative posing and some of the most beautiful portraits. I have been presented with an Expertise award and voted one of the top newborn photographers in the Rockford IL area. I have the knowledge and years of experience in working with babies so I am able to create a safe environment and use soothing techniques to calm the baby to be able to get the beautiful photos you see on my FB page and website.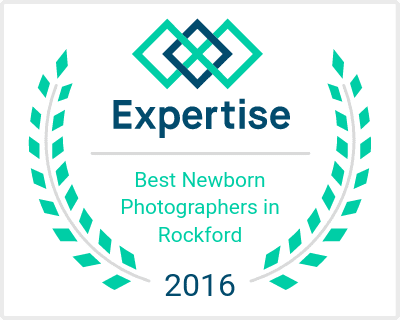 I also love photographing children and capturing their innocence, as well as the love and bond between families. The love the parents have for their children, the way they interact with each other is the most wonderful thing you can capture in pictures and will leave the most lasting memories you can cherish for years to come. I also specialize in family and senior pictures but only take a limited amount of those sessions per year and usually reserve those spots for my existing clients.

No matter what type or style of photography you are looking for we can work together in creating one of a kind photographs for you. Something that you will cherish for years to come and would be proud to display in your home just like you would a piece of art. This is how I approach each session, I view the final product
as a piece of art but want to ensure that it is special to you and expresses your emotions and the things important to you at the time of the session. The turn around time for your finished galleries is anywhere from 2 to 4 weeks and that is because taking the photos is the first step in the creative process. After our session is done I make sure that I choose the best photos from each set up and I edit them in a clean but creative way. I do use photoshop to enhance photos, add color and bring out the best qualities of the photo to make it stand out. I also use it for those fun newborn poses you see on my page. Most of the newborn shots are composites which are made up from two or more photos for the safety of the baby. Those things can be quite time consuming and I don't charge extra for that. I want each client to receive a gallery that is full of creative and one of a kind photos. I understand that I will not be a great fit for every one and if you are looking for someone to just capture your photos for you and hand them over, that is definitely not me but if you are looking for those one of kind, vibrant, high quality photos I am the girl for you :)

I am a fun, outgoing kind of girl and I like to have fun during our session and I also like to allow plenty of time for each session so neither one of us feels rushed. I put a lot of time and thought into preparing for each session and also during the final edit of your pictures to ensure that you love your pictures. I welcome your ideas as well as any family heirlooms or your child's favorite toy, blanket, anything at all that you would like to include in your pictures. I have a studio which is most suitable for newborn and child sessions. I love to do outdoor sessions and most of them are done during the warmer spring to fall months but I am definitely an outdoor kind of girl and I am not afraid of the cold so if you would like outdoor winter pictures I am the photographer for you.

Please look over the pricing information on this site. I book out usually at least 3 to 4 months in advance so I suggest scheduling your session way in advance. Especially if you are looking for weekend availability.

Located in Belvidere IL and service provide services to the Boone, Winnebago, Ogle, McHenry, DeKalb, Kane, Cook counties and surrounding areas. Additional charges apply for on location sessions over 25 miles outside of Boone County.

*Pricing subject to change without prior notice.